12 top-class bands from England, Norway and Wales will take to the stage at this year's Brass in Concert. Find out more about them here.
Based in West Yorkshire, and formed originally as the South Elmsall village band, Carlton Main Frickley Colliery Band are one of the world's premier brass bands.
Krohnengen Brass Band are from Sandviken, Bergen in Norway and one of the country's foremost bands, consisting of 31 members between 13 and 45 years. In 2017, they won the elite division of the Oslo Brass Festival.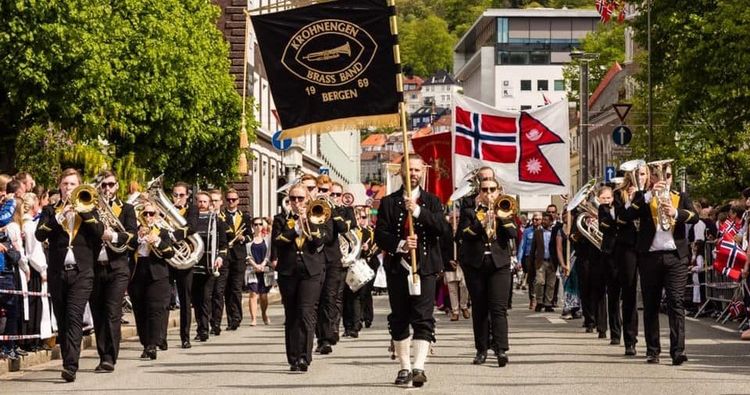 Cory Band, whose home is in Treorchy in the Welsh Valleys, perform a widely varied repertoire of music at home and abroad to a professional standard.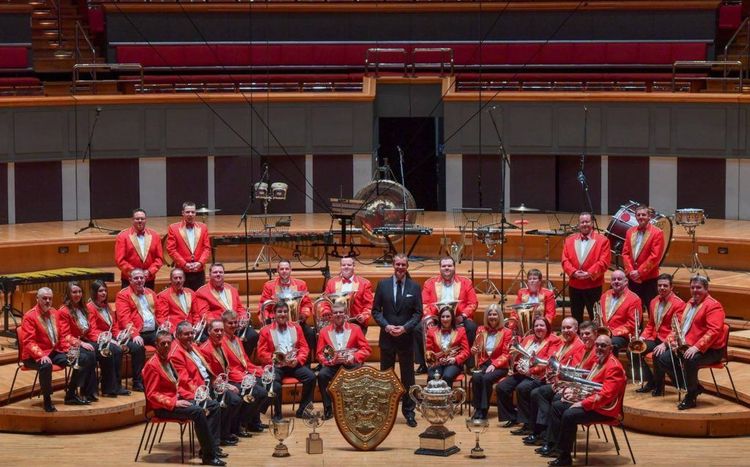 Founded in 1855 as the Saltaire Band by Sir Titus Salt, the Hammonds Band are one of England's premier brass bands.
The Flowers Band have been performing at the highest level for over two decades and have been the most successful band at the West of England Areas over the past decade, with wins in 2010, 2012, 2013, 2014, 2015, 2016, 2018 and 2019.
A Championship Section band in the North East of England, the NASUWT Riverside Band was formed in 1877.
The Brighouse and Rastrick Band is regarded by many as the best and most consistent "public subscription band" in the world.
The GUS Band is a world-famous brass band, based in Kettering, England. Originally known as the Munn and Felton Works Band, it was formed by Fred Felton in 1933. Since then, the band has won many prizes and competitions over the years.
Foden's Band are currently ranked as one of the finest brass bands in the world, renowned for playing at the highest quality and performing regularly for audiences across the UK and worldwide.
Currently ranked 19th in the world and 12th in the UK, Friary has held the London & Southern Counties Champion Band title since 2015 and has appeared in the National Finals at the Royal Albert Hall each year since 2013.
With over 150 years of rich musical heritage, Tredegar Town Band continue to explore exciting artistic horizons - from film appearances to contemporary ballet productions.
Formed in 1917, during the First World War, Grimethorpe Colliery Band rose to fame after appearing in the film Brassed Off. National and British Open Champions on numerous occasions, the band's contest successes remain legendary.